Levity
Cooking can be challenging yet necessary for many disabled people. Through researching a variety of disabled users and the accessibility market, Levity get's to the root of the problem.
This is a deep dive into research and will be about a 4 minute read. It's worth it though – I attempted to make jokes.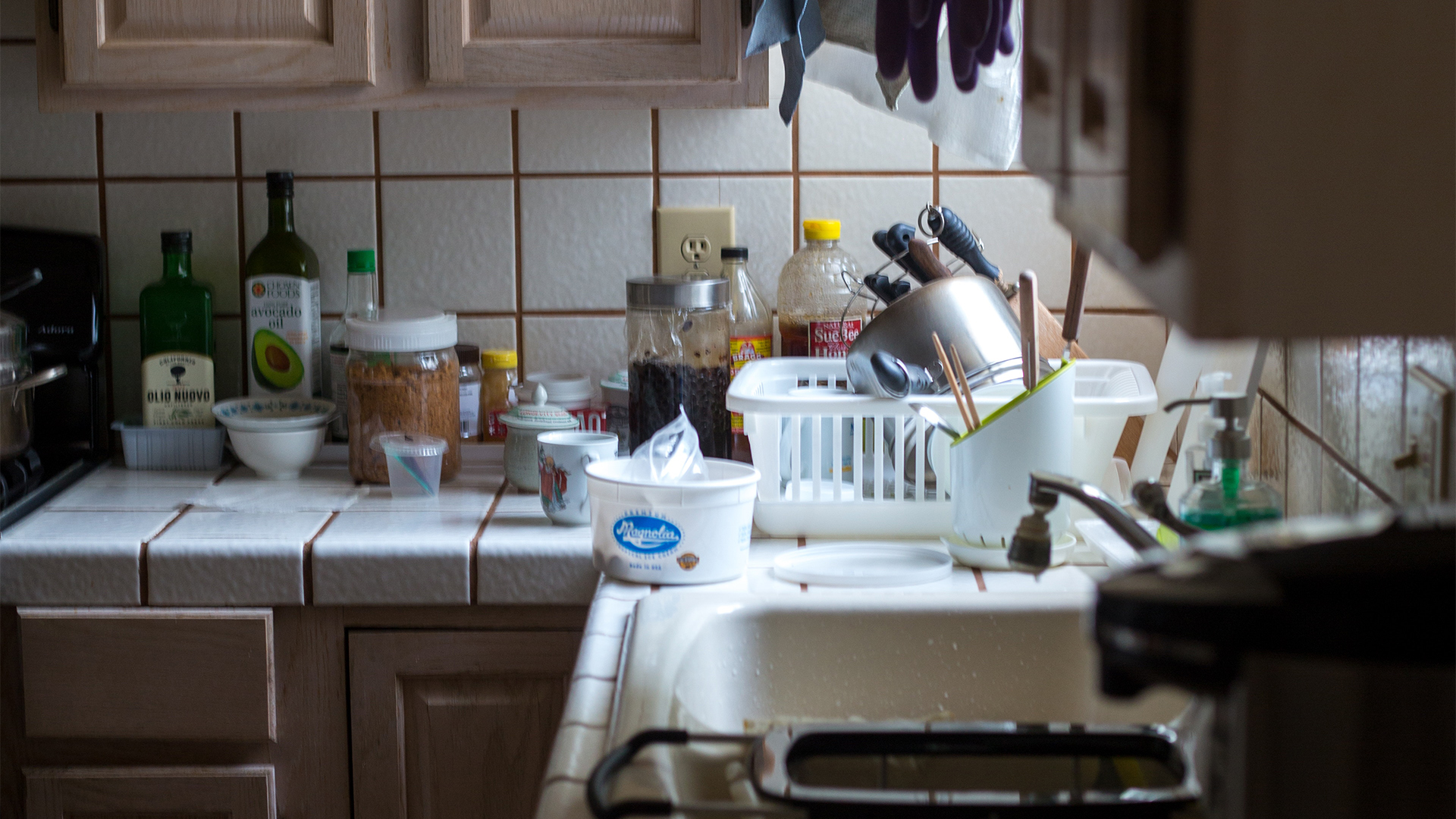 Cooking can be overwhelming and complicated for disabled people. It is safe to say that everyone wants to eat great food and maybe even make it with the best kitchen products. Unfortunately, most "accessible" kitchen tools fail to understand their disabled users and therefore make cooking a daunting task.
preliminary research understanding the space where disability and kitchen intersect
Existing accessibility kitchen tools only perform one task. This means that someone may have to own various products in addition to basic kitchen necessities adding to confusion and mess. Also, let's just say they are not very "aesthetically pleasing."
I went out into my community to find out peoples relationship with their kitchen in order to explore inclusive design practices. I learned that a diverse group of users have similar stories associating cooking with anxiety (and probably own way too many microwavable cup noodles).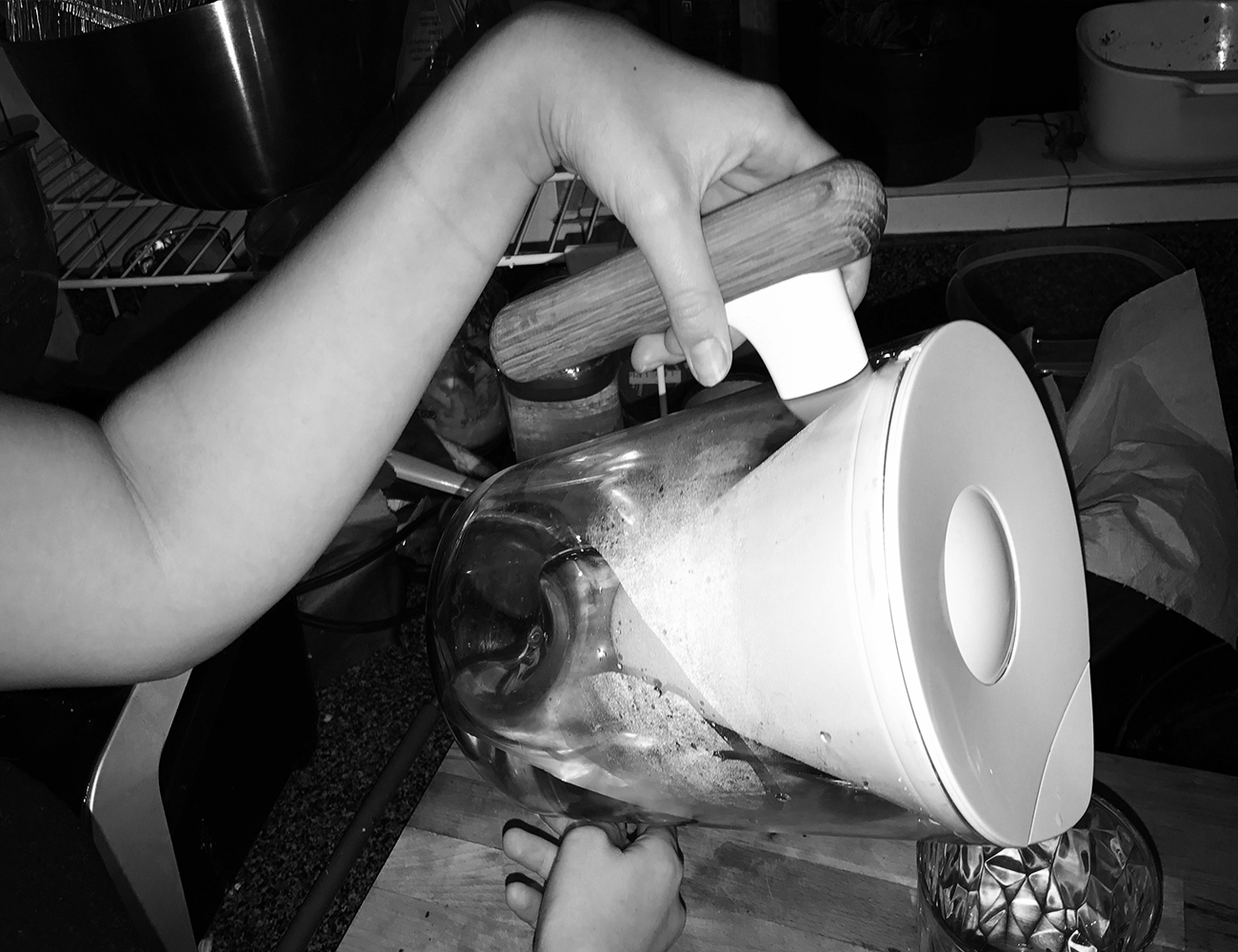 At the time of this project, I was very sick with a chronic illness leaving me disabled and unable to cook. I learned that physical strength, mental fatigue, and lack of concentration limited me in the generic kitchen space I used. The mountain of dirty dishes I constantly had could be added to the Himalayan range.
Finding connections through learning about potential user experiences
After speaking with many potential users, listening to their stories, and learning about existing products on the market, I began think about cooking as a system. There are many tasks from chopping, pouring, stirring and washing making it difficult to keep up with the process. In addition, there is one tool for each step adding to kitchen clutter. By thinking of cooking a system, I can design a product that eases transitions between steps. This can then lower confusion, fatigue, and pain.
product development
Ideation
Levity addresses the complexity of cooking through a surface that raises and lowers to the height best for you. This helps with many actions and transitions between the cooking steps. Designed with the chronically ill, the elderly, and the overworked parent, Levity can become a product for everyone. Its art direction strives to partner traditional disability products with beautiful design, making it a product that is both functional and aesthetic."
Todd works full time and then comes home to cook dinner for his children while his husband teaches classes 2 nights per week. He is 6 feet and raises the cutting board to limit stress on his back after a long day.
Anna is chronically ill and disabled. In order to stay healthy, she has to cook for her very strict diet. By raising the surface's level, she is able to decrease movement and complication when transferring food to the pot.
Although Mary's arthritis continues to get stronger, she still loves to make a home cooked meal. Placing a full pot onto the surface in order to pour the food into a bowl eliminates her fear of dropping a hot and heavy pot.
last but not least, the pedal
Levity is operated by a foot pedal. This means there is zero heavy lifting and your hands can focus on more important things (like not cutting your finger off.) When you put the pedal to the metal, the surface raises using a hydraulic press. When you take your foot off, the surface locks in place.